I have for sale a virtually new cement silo for a VM business. It has only had 1 load of powder in it. 42 metric tonne. I also have a filter bag to catch the majority of the dust exhausted during the pnuematic filling process.
It is on 13' high legs, I had a Reimer mixer with the long mixing auger. It has a fitting for aerating the powder prior to filling the VM's cement tank, this assures easy and fast filling. It had a long rubber 'sock' to contain the powder discharge from the silo's valve to the VM's bin.
The unit is built to be transportable with a 3/4 ton truck, it is equipped with a sub-frame, pintle hitch and wheels/tires, there are no brakes or lights. It's approximately 12 feet in diameter. Webpage of manufacturer:
http://www.meridianmfg.com/products/ag- ... l-list.cfm
It's located in Swift Current, Saskatchewan, Canada. It was new in June of 2007.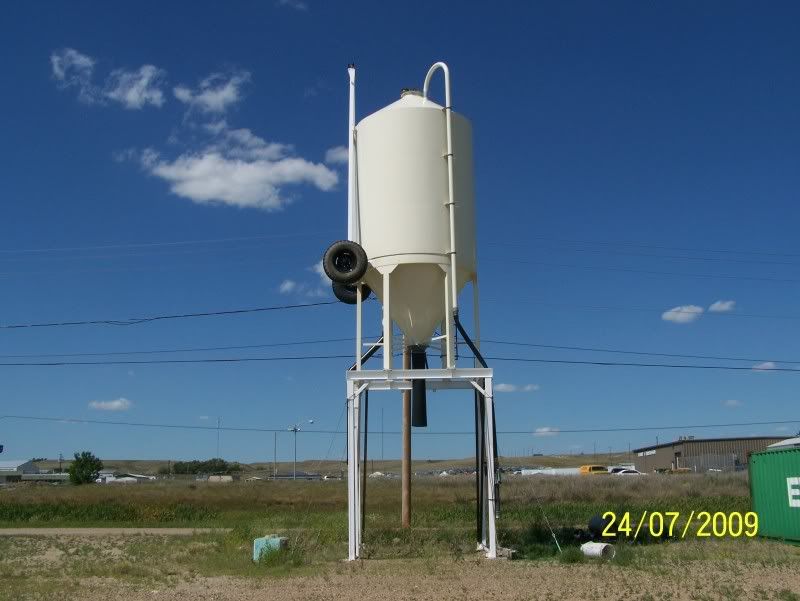 $19,000 CDN or best offer.
I'll have it taken down and readied for removal when the deal is done.