So what are the thoughts on the Cemen Tech - REED 'mixer-pump'?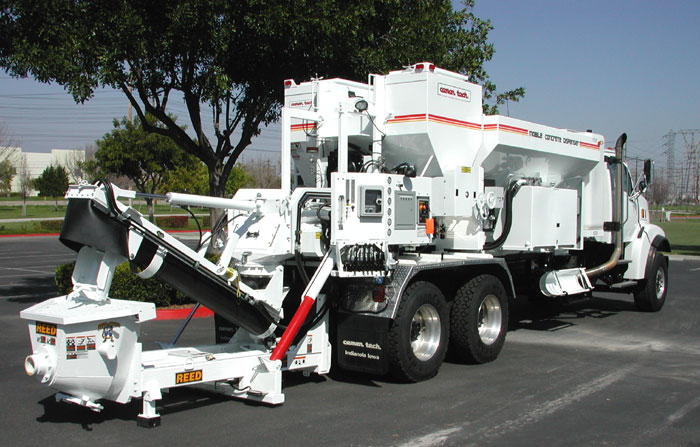 http://www.reedpumps.com/mixerpump.htm
Is it practical for the industry?
Are your operators willing to take on 2 jobs and the increased risk of operating a concrete pump as well?
The short time I ran my VM business, I felt that my full attention needed to be on producing the best quality mix.
And being a concrete pumper, I know full well the responsibilities and the risks and dangers inherent to pumping. Ingesting air and plugging and releasing, causing a hose-whip is the most serious aspect of operating a pump.
How many fingers and hands are going to be lost in the S-tube or water-box?
What do you supose the legal material payload will be?
I thought this was a great set-up, mind you it's
just
slab-jacking, a lot less involved in making the mix, and you are working with the same crew all the time and they know the drill, so there is a lot of back-up there.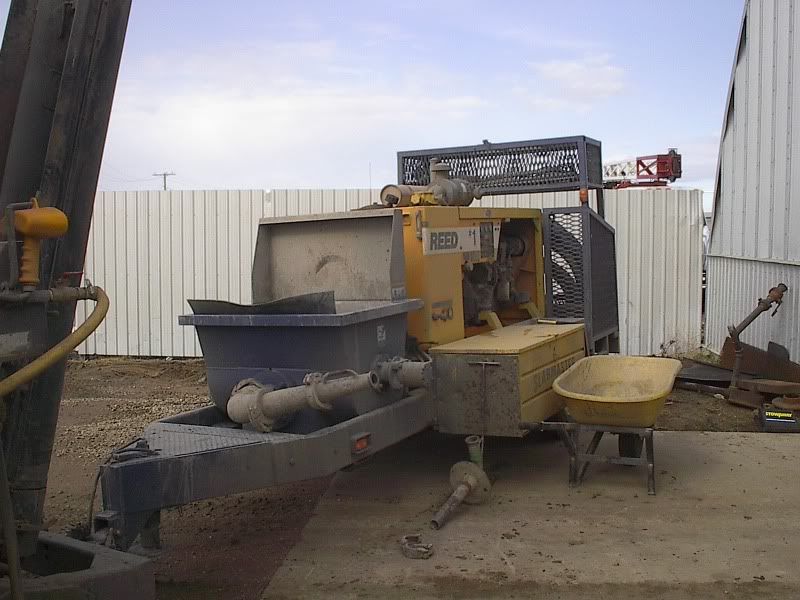 If I was to set something like this up, I think I'd go with a tandem axle on the pump, less tongue weight and it would track better. IMHO